On vous en parlait il y a quelques jours, Krazy Baldhead sort enfin son premier LP via Ed Banger. The B-Suite, c'est son nom, laisse une grosse part à l'instrumental, invite tout de même Beat Assaillant, Tes ou Outlines et préfigure l'électro-hip-hop de 2009.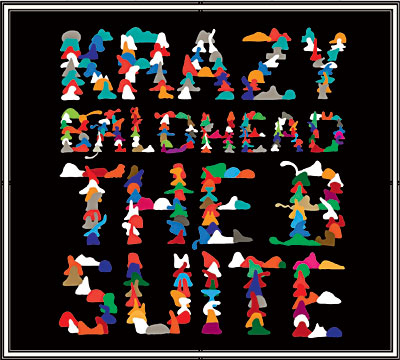 Le producteur de 34 ans vient de sortir son EP Sweet Night (voir notre news à ce sujet) qui préfigure avec force la sortie imminente de son premier LP, The B-Suite. Conçu comme une oeuvre brute en 4 mouvements et 16 morceaux, l'album laisse une place à la liberté, presque l'improvisation musicale, faisant flirter la musique électronique coupée au silex, des éléments drills et des grosses références downtempo qui viennent de nulle part. Parfois jazzy (Movement 2 – Part 1), bleepien (3rd Movement – Part 2) souvent funky et coloré de black music (Movement 2 – Part 2 aka Time feat. Tes ou le single Sweet Night aux côtés d'Outlines), l'album s'écoute comme du vynile, en plusieures parties, selon les humeurs et toujours avec envie.
Une des sorties 2009 assurement, à ranger à côté de ces opus phares qui ne vieillissent pas.
Krazy Baldhead – Myspace
News : Krazy Bladhead : Sweet Night EP
Son : Krazy Baldhead / Katana Powa feat Big-O and Mlle Yulia
Son: Krazy Bladhead / 1st Movement – Part 1 [The B-Suite LP]
Playlist 90bpm – Krazy baldhead
Krazy Baldhead – The B-Suite – Tracklisting
1st Movement
1- Part 1
2- Part 2
3- Part 3
4- Part 4
2nd Movement
5- Part 1
6- Part 2 (Aka "Time" feat TES)
7- Part 3
8- Part 4
3rd Movement
9- Part 1 (Aka "Katana Powa" feat BIG-O & Mlle YULIA)
10- Part 2
11- Part 3 (Aka "sweet night" feat. Outlines
4th Movement
12- Part 1
13- Part 2 (Aka "Saturnication")
14- Part 3
15- Part 4
16- Part 5 (Aka "The End" feat Beat Assaillant)