Toujours foudroyant d'actu et de petites choses gratuites (il faut savoir teaser son auditeur), la label californien de PBW, Madlib ou Dilla posthume propose son nouveau podcast, tout frais, mixé par J-Rocc, et en marge de la sortie du dernier Madlib, WLIB AM: King of the Wigflip.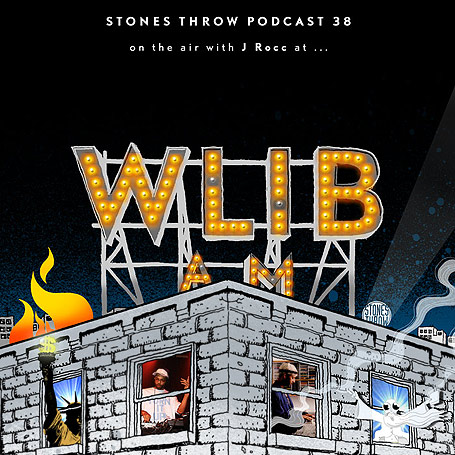 Comme on l'évoquait plus tôt ce mois-ci (lire la news), Madlib est sur tout les fronts. Pour le meilleur, comme pour le pire, dirons les detracteurs. Pas grave, Stones Throw l'a bien capté, il faut en donner toujours un peu plus à son public. Voici fraîchement sorti des câbles du label ce Madlib's WLIB AM: On the air live with J.Rocc, podcast rappelant à quel point, qu'on le veuille ou non, Otis Jackson Jr. a du talent.
Juger plutôt cette année: Beat Konducta 5, Jackson Conti, Madvillain Remixes, le LP pour BBE, Beat Konducta 6 et un nouvel album à sortir aux côtés de Guilty Simpson, Madlib & Guilty Simpson – O.J. Simpson.