Le groupe anglais multiplatiné The Police avait l'an passé vendu les 80 000 billets du Stade de France en environ 1h30. Sting annonce la dernière -cette fois-ci c'est la bonne- date du groupe, à New-York.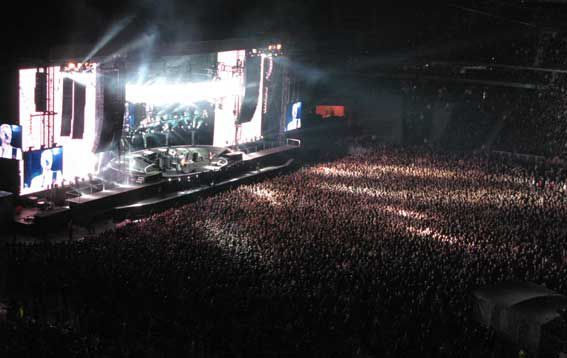 Mardi 6 mai
dernier,
Sting,
chanteur et bassiste du groupe multi-platiné
The Police
, a annoncé à
New-York
en conférence de presse (et en compagnie du maire de la ville), que le groupe jouerait le dernier concert de son histoire au cours du mois d'août 2008, à une date non encore annoncée.
Le groupe, séparé non officiellement depuis des lustres, avait annoncé sa réunion et une tournée mondiale aux derniers Grammy Awards de 2007 à Los Angeles, tournée qui bien sûr a fait carton plein depuis (petit exemple : Saint-Denis, Stade de France, 79 000 places vendues en 1h30. Pas mal). Les sommes de réunion du groupe, de tour et de marketing étaient bien sûr considérables.
Conçu plus ou moins comme un concert caritatif, cette dernière date financera en partie le projet MillionTreesNYC, initiative de Bloomberg à New York pour replanter des arbres au sein de la mégalopole. On a connu Sting quand même plus proche de l'Amazonie…

The Police – Le Site