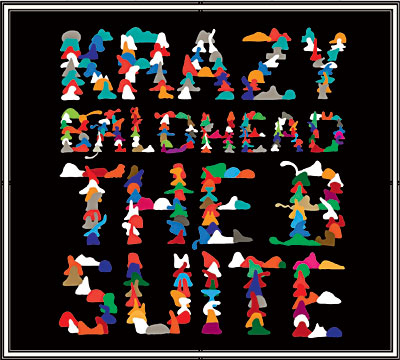 Le Marseillais, parisien d'adoption, flirte pour cette transition printanière vers l'élégance rentre dedans de mélopées break, hip-hop et électro-clashy, teintées d'une liberté assez rare pour être soulignée. Une liberté – jazz sans soute – qui se note clairement dans les goûts musicaux du garçon, qui nous a fait le plaisir de nous balancer sa Playlist en exclu pour 90bpm. Une sélection commentée qui plus est. S'il vous palît.
1. Bill Evans Trio: I Loves You Porgy (live at the Village Vanguard)
Un des plus beaux morceaux que je connaisse. Le solo de piano me met littéralement les larmes aux yeux.
2. Miles Davis: Paraphernalia
C'est difficile de choisir un morceau de Miles des années 60, j'aime tout. Celui-ci regarde déjà vers sa prochaine révolution musicale.
3. Gong: You Never Blow Your Trip Forever
Du rock progressif franco-anglais des années 70. J'ai découvert Gong à 15 ans en fouillant dans la collection de mes parents, et je les en remercie.
4. James Brown: Smokin' and Drinkin'
Du bon vieux funk de Mr Brown. Le riff de ce morceau est -comme à son habitude- puissant.
5. A Tribe Called Quest: Steve Biko (Stir it up)
Un de mes albums hip-hop préférés. Ce morceau me rappelle aussi l'Afrique du Sud ou j'ai vécu quelques temps, et d'ou était Biko.
6. Sonny Rollins: God Bless The Child
Dans ce morceau on sent vraiment l'écoute qu'il peut y avoir entre musiciens de jazz, et c'est pour ca que j'aime cette musique. Le solo de sax est splendide.
7. Public Enemy: Don't Believe The Hype
Un ami m'avait mis ce morceau sur une cassette quand je devais avoir 13 ans, et c'est la première fois que j'aimais le rap.
8. Marvin Gaye & Tami Terrel: Ain't No Mountain High Enough
Un classique parmi les classiques. Il y a ce moment ou Marvin répond à Tami avec un "Woohooo" qui me donne des frissons à chaque fois.
9. Ahmad Jamal: Crossroads
Un autre de mes pianistes favoris. Ahmad est incroyable pour faire monter la pression et tout lacher d'un coup. Ses albums des années 50 sont aussi excellents.
10. Roland Kirk: You Did It, You Did It
La flute sur ce morceau est géniale. Il a été samplé pas mal de fois, mais le morceau original est terrible.
Krazy Baldhead – Myspace
News : Krazy Bladhead : Sweet Night EP
Son : Krazy Baldhead / Katana Powa feat Big-O and Mlle Yulia